Tailor Made For Major Programmes
The client-side team sits at the heart of your programme. 
This team acts as a liaison between the end users of the new system in development, and the service providers who build the technology that underpins the system.
Industry-leading practitioners in your team will de-risk even the most challenging digital transformation projects.
But without a top-notch client-side team holding your fort, you are at a high risk of ending up with a programme that delivers late and costs more.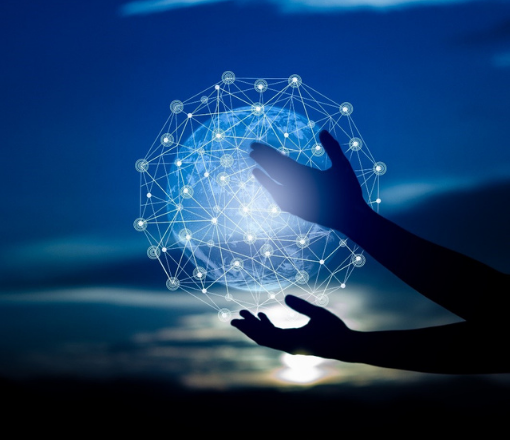 Attract and Retain Best-in-Class Professionals
With our Programme Interims service, we seek to help you build a high-calibre client-side function that can operate on terms that are attractive to the best client-side professionals.
As programme practitioners ourselves, we know what it takes to build a high-quality team. We employ bespoke strategies to attract and retain best-in-class professionals, who aren't just good at what they do but can also work well with each other as a cohesive unit. They've been there, done it, and share a common understanding of what works and what doesn't.
But more than that. We know that quite often you will be too busy to recruit – and we can quickly fill the gaps in your team with as little input from you as possible.
We had a lack of User Research and Content Design skills in the Programme. This requirement had remained unfilled over 7 months of working through the Contingent Labour process. Mindful delivered the immediate requirements with so much ease. We then had them stand up the entire user research team as a service - they accomplished this within equally impressive timescales.

Programme Manager, ICT and Services Transformation Programme
I had the pleasure of working very closely with Amit over an intense 10 month cycle from initial fact finding to case building and ultimately into successful resolution. Amit's strong commercial mind-set was a key asset for me personally and to the project. His hard work and diligent nature helped us draw the complex strands of this issue together and production of key analysis.

Head of Commercial, Government Major Projects Portfolio
I like using Mindful because they get us intuitively. We often just have to send them a brief note of what we need to get high quality profiles presented to us, quite often the following day or soon after. Also, any feedback we gave them on an unsuccessful candidate immediately improved the fit of other profiles they subsequently presented.

Business Change Manager, Central Govt Department
The standardised reporting project has been a complex project, attempted several times before. It is a testament to Jaydeep and all the team members that it finally achieved the intended outcome. The helpful approach of actively reflecting on our demands and the system constraints to propose new options helped move the project forward. He made it easy to work with him and went above and beyond the norm.

Finance Director, Central Govt Department
Our Services For Digital Transformation Success
Your path to the Cloud, simplified
With our Oracle Cloud pathfinder team as a service, you'll inherit a proven team for your journey to the Cloud.
We'll supplement your skills with subject matter expertise and industry-leading practitioners, to both speed up and de-risk even the most challenging digital transformation projects.
This is an outside IR35 service with multiple layers of protection. 
Further information for our Oracle Cloud pathfinder service.
Optimise chances of transformation success
With our Managed Service for Digital Transformation programmes, you'll have experienced interims in you corner to help reframe the skill gaps in your in-house team.
Our client-side delivery practitioners will own the service fulfilment, ensuring your existing team are least distracted by staffing activities.
Further information for our Managed Service.
This is for Programme Leaders who…
Want to inherit a high-quality, winning team!
Want to deliver a gold standard approved Government Digital Transformation initiative.
Don't have time to recruit – you crave a trusted partner to get on with it.
Wouldn't mind trading cost for high quality. You want to see amazing results from your team and are happy to pay a little extra for best-in-class professionals.
More Info On Our Programme Interims Service
Can we re-use contract resources from a similar programme?
Our raison d'etre is to support the Government in scenarios like this. We could do this for Oracle Fusion programmes, as our current contract has resulted in a number of client-side delivery support professionals on our books.
If you are exploring us for another programme I would encourage you to still consider us, especially if there are going to be other departments following you on the journey.
Do you help with search and find subcontractors if there isn't one known to the Government?
Absolutely. We use our recruitment partners to search the market and present you the best options. It's a great way of growing the list of known contractors. See our How We Work page for more information.
Could we share usage of subcontractors with another client?
Yes, this is certainly possible if the subcontractors can cope and your programme plans already account them as half time resources. The subcontractors will bill us for their time on the two clients and we will bill the clients accordingly; thus ensuring no double billing.
We would advise that such arrangements are done via us and the other client, rather than between the two of you. The latter would put you at risk of breaching the "control" requirement of the outside off–payroll legislation (IR35).
Will we have access to your database of known contractors?
Yes. We manage the database and can provide you insights into it. Personal information of the subcontractors will only be shared in compliance with GDPR provisions. This may mean us taking consent from the subcontractors before we do this.
We have been engaged with a great Department of State, and provide a managed service focused on their Oracle Cloud programme with 40+ programme professionals.