Mindful Transformation Services
Our Signature Services That Will Transform Your Project
Do you want expert programme support and best in-class interim resourcing? We have three signature transformation services that will ensure your major project has the best shot at achieving positive outcomes!
Programme Services
Our service is tailor made for Major Programmes. We will employ bespoke strategies to attract and retain best-in-class professionals.
Managed Commercial Services
We represent your interests in procurement and ongoing commercial management of high value contracts with your strategic suppliers.
Virtual Commercial Services
Your allies in helping you develop supply relationships that align with your programme goals. Extend your workforce rightly and rapidly.
We had a lack of User Research and Content Design skills in the Programme. This requirement had remained unfilled over 7 months of working through the Contingent Labour process. Mindful delivered the immediate requirements with so much ease. We then had them stand up the entire user research team as a service - they accomplished this within equally impressive timescales.

Programme Manager, ICT and Services Transformation Programme
I had the pleasure of working very closely with Amit over an intense 10 month cycle from initial fact finding to case building and ultimately into successful resolution. Amit's strong commercial mind-set was a key asset for me personally and to the project. His hard work and diligent nature helped us draw the complex strands of this issue together and production of key analysis.

Head of Commercial, Government Major Projects Portfolio
I like using Mindful because they get us intuitively. We often just have to send them a brief note of what we need to get high quality profiles presented to us, quite often the following day or soon after. Also, any feedback we gave them on an unsuccessful candidate immediately improved the fit of other profiles they subsequently presented.

Business Change Manager, Central Govt Department
The standardised reporting project has been a complex project, attempted several times before. It is a testament to Jaydeep and all the team members that it finally achieved the intended outcome. The helpful approach of actively reflecting on our demands and the system constraints to propose new options helped move the project forward. He made it easy to work with him and went above and beyond the norm.

Finance Director, Central Govt Department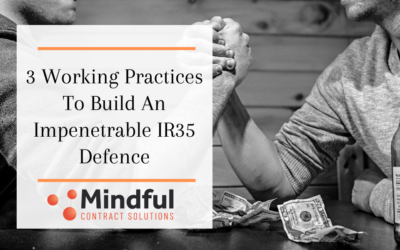 In this post, we will explore 3 key working practices that will help you build an impenetrable IR35 defence. However, before we begin we'd like you to imagine this doomsday scenario. Imagine it's 10 on a Monday morning. You (the client manager) and your contractor...
read more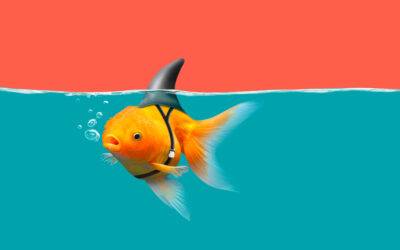 With the rise of IR35 concerns in the minds of business leaders, there has been a huge increase in IR35-safe offerings. Helpfully, engaging with a reputable Managed Service Provider (MSP) is one way of mitigating the IR35 risk. However, it is a little too easy to set...
read more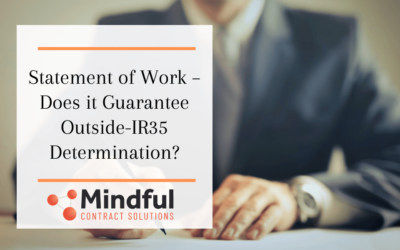 Most businesses know that working under a Statement of Work (SOW) is a good way to remain on the right side of IR35. In fact, along with Substitution and Client Control, a Statement of Work is one of the 3 key working practices that will help you build an impenetrable...
read more